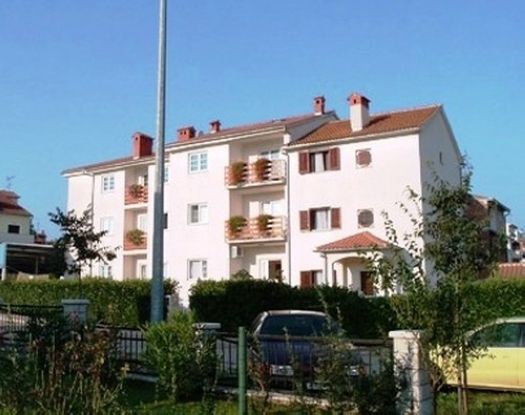 Dear Reader ,
I am glad that you are interested in having your vacation in Rovinj, especially in my home - in the home of "Murano" Rovinj.
I take this opportunity to describe to you what you can look forward to when staying with us.
House of Murano – private apartments in Rovinj Croatia.
Holiday Apartments Murano Rovinj offer 5 fully furnished apartments which are equipped to meet your needs for a pleasant and comfortable holidays stay.
All Apartments A - 1, A - 2, A - 3, B - 1 and E - 1 are equipped with air-conditioning, heating and satellite TV.. WI-FI
If You wish to spend holidays in a private accommodation at a quiet holiday destination, and at the same time enjoy the natural beauty and still be close to a larger tourist destination as Rovinj in Istria, then we invite you to stay with us.
The town of Rovinj in the nort of the Adriatic is a promised land for holiday makers and people looking for a new vacation destination.
Come and enjoy the crystal clear sea and all the marvels Rovinj and Istria have to offer.
I can offer you accommodation in my home in Rovinj, Istria.
Accommodations in Rovinj Murano private apartments.
The home of "Murano" is an ideal place for a vacation. Beautiful Villa Murano Rovinj, situated near the sea and beach offers you high quality accommodation.
Electricity and water charges are already included in the price of the apartments.
Each apartment is equipped with dishes and linen, all you need to bring with you are beach towels, you can even use the washing machine ( specially provided for our holiday guests ) free of charge and is located in a separate section.
Apartment types